Affiliations
Battersea Wanderers HC is affiliated to England Hockey, the governing body for hockey in England.
Find out more
Follow us on Instagram, Twitter and visit our Facebook page for the latest club news, banter, gossip and photos! We'd also love to answer any questions you have – just email [email protected] If you are interested in joining us find out more here.

Club history
Wanderers Hockey Club was founded in 1979 by a collection of sporting demi-gods somewhere in South West London. Since then, the club has experienced good times and bad, the happy and the sad, seen members come and go, and in some cases, come back again. And along the way, it was decided that the finest hockey is played in raiment of Jacaranda and Buttercup.

Fees
We pride ourselves in keeping costs as low as possible. Annual subs are £200, with GK fees even lower at around £120 for the 2020/21 season. Match fees are £6 for each match you play.
Competitive hockey
Competitive hockey matches take place on Saturdays. Home games are played at Battersea Park, Kennington Park and Streatham and Clapham High School (see Find us for full addresses). For most teams, pre-season training starts in August and competitive matches run from September to early April. Teams do skills and fitness training on Monday, Tuesday and Wednesday evenings, times and locations vary depending on which team you play for.

Mixed hockey
We have three mixed teams (Sinners, Optimists and Daqs) that play in the Battersea Park Mixed League. Matches are played regularly on Sunday's during the season and all current members of Wanderers are welcome to play. We also enter a couple of teams into a social league during the summer, played at Kennington Park.
Dossers is our club's mixed hockey side which we enter into the England Clubs Mixed Tournament each year. Matches are played knockout style on select Sunday's during the season.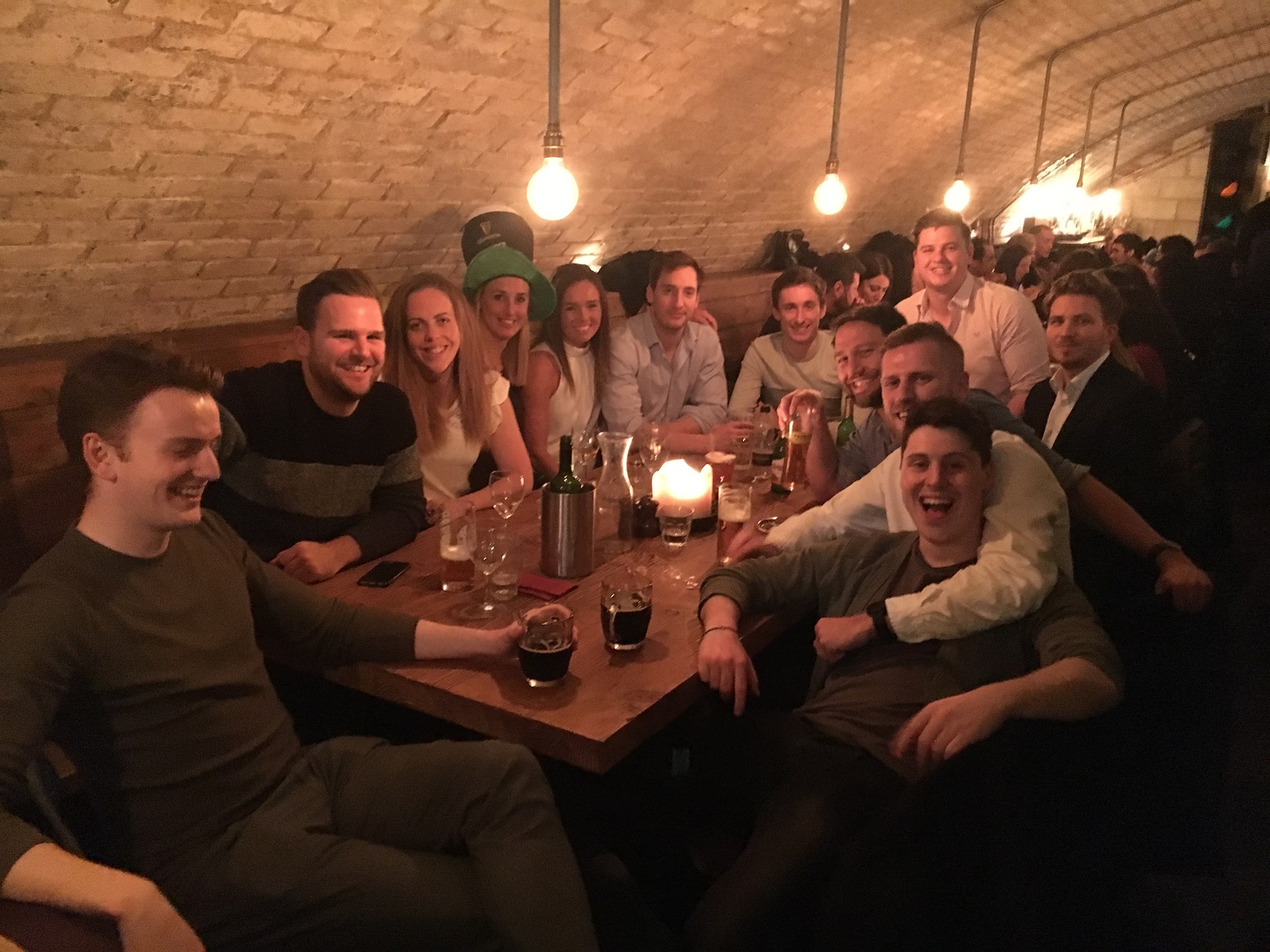 Why join Wanderers?
Reasons our members give for joining include the amazing club house, crazy fancy dress themed socials, the fiercely competitive fees and the fact that as a Wanderer you feel part of a club, not just a team.

Socials
We usually have six socials – most of which involve fancy dress – during the season and a sumptuous black tie dinner / dance at the end of the season. See the events calendar on the home page for the upcoming social events.
Get involved!
All members can attend and vote at the club's annual general meeting (usually in June) where they can also volunteer for a multitude of committee positions. As a not-for-profit organisation, everyone involved in the running of the club is a volunteer – we pay our coaches for their time but we think that's a worthwhile investment!
Club colours
Our club colours are purple and gold. Shirts are gold with purple trim and our socks are purple and yellow hoops. We wear dark (black or navy) shorts and skirts/shorts.
Kit
All our teams wear our navy & gold home kit, made by Canterbury. All members are able to order playing kit and an extensive range of other club kit on our online store.

Summer hockey
During the off-season members can enjoy relaxed, mixed hockey matches for free. Games tend to be between 9 and 10pm on Tuesdays at Battersea Park. Depending on how many people turn up, the format may be 6-a-side on half a pitch or 11 (or more!)-a-side on a whole pitch. You'll need to bring a dark and white T-shirt.
Safeguarding policy